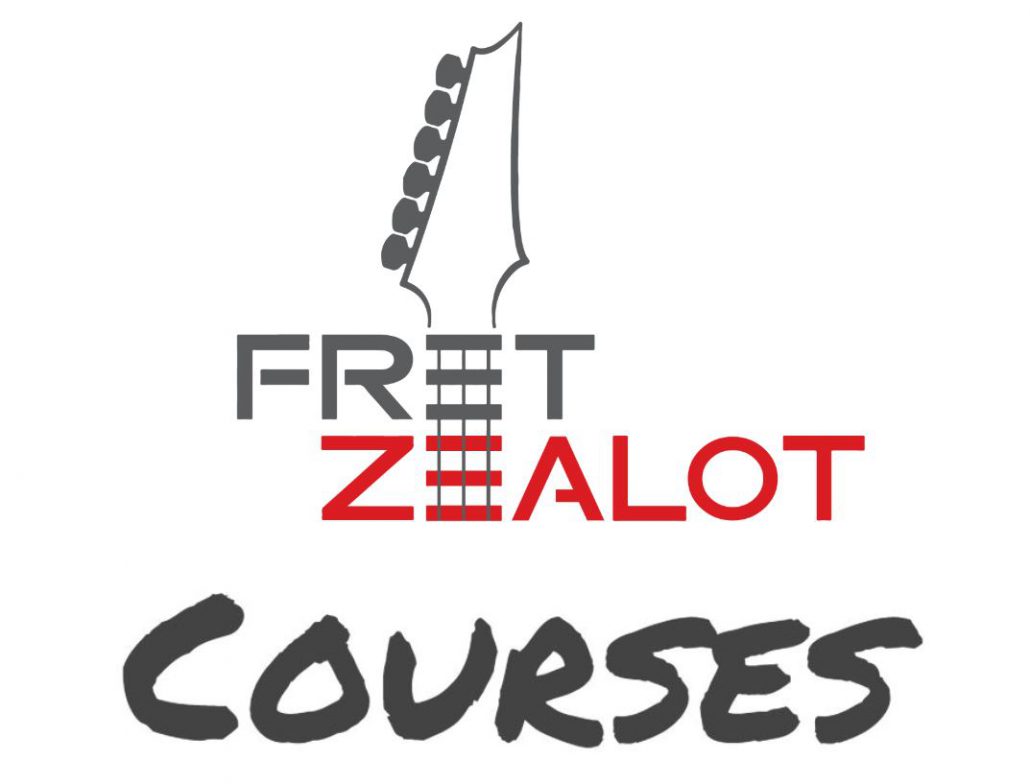 We developed Fret Zealot courses because we know that the music education industry has to change. Fender's CEO has been quoted several times saying they estimate that 90% of new players give up playing guitar (forever) after just a few weeks. It's a shame considering how many benefits playing guitar (or ukulele or bass) has. With thousands of customers around the globe, we've realized why people quit (and why others don't!). Here are the main reasons why people quit their instrument:
Time
Money
Motivation
With guitar retention at 10% in the industry and Fret Zealot usage more than quadruple that, we wanted to make that number get even higher, and to help our customers learn faster and easier. After tons of customer research and testing in our office, we designed the Fret Zealot Course Marketplace to address each of the big concerns: time, money, and motivation.
Time
One of the first things we learned when we dove into Fret Zealot customer research was that players want small, "bite-sized" lessons of just 14 – 18 minutes. Have you ever seen an instructor offer a 14 minute in-person lesson? NOPE. Plus, our users wanted the ability to immediately pick up where they left off, so if you have to leave a lesson mid-way through, it's easy to find your place again. From seeing people play and learn, we realized that the visual reminders of the Fret Zealot LEDs makes these short sessions much more intuitive and useful for retaining what you learned. Now, instead of having to book an hour lesson on someone else's schedule, you can learn on your lunch break, learn while waiting for dinner to cook, and learn on the go with no inconvenience or setup.


Money
To many, this is the most important obstacle to learning an instrument. Just like buying a guitar, Fret Zealot can be a big purchase. The long term savings, though, are huge. Guitar lessons rarely cost less than $30 per half hour. With at least one lesson per week to keep progress going, you're looking at $120 per month at minimum. What if you have something come up that forces you to take a few weeks or months off? All of your progress is mostly gone, and you have to start the money train all over again. Fret Zealot is a one-time purchase, and the Courses feature has options for both single purchases and an all-inclusive subscription. You'll have a virtual guitar teacher available to you 24/7 and a database of all of your past lessons for a fraction of the cost as traditional instruction!
Motivation
The ultimate barrier to entry. We LOVE playing music around here. But even we can get sick of scales or repetitive exercises – we want to play the hits! If you're caught in a teacher's program and practice cycle that you find boring… then it fails its purpose! The goal of Fret Zealot is to be the ultimate toolbox for learning guitar and give you all the tools necessary to learn YOUR way. We even made a post about how to customize your Fret Zealot installation here. Some people love to use our scales feature so they can practice solos and riffing. Others use the chord progression feature to practice changing hand positions. Others dive right into songs, learning on their own or using the free video lessons for getting started. Just like we purposefully designed Fret Zealot so it would fit on YOUR favorite guitar (instead of permanently installing Fret Zealot onto a guitar of our choosing), we designed our app so that you can learn YOUR way. The Course Marketplace takes this one step further by branching out in specific styles, skills, and songs and taking you step by step to mastering the skills you want to learn. You also get to choose WHO you learn from, so you have a guitar instructor that matches your learning style and needs. There are infinite styles and techniques to learn on your instrument, and we're using our Courses to deliver that variety to you! 
Check out the Course Marketplace and see for yourself!
https://www.fretzealot.com/wp-content/uploads/2019/12/1_FZ-and-courses.jpg
817
1073
John Tolly
https://fretzealot.com/wp-content/uploads/2017/09/logo.png
John Tolly
2019-12-12 18:43:44
2019-12-12 18:43:44
Fret Zealot COURSES – Behind the Scenes